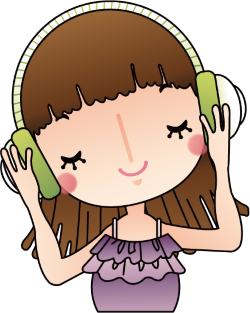 Do you remember the music from Turican II or Rock'n'Roll on the Amiga? Well, it was Chris Hülsbeck who composed these wonderful pieces of music and you can now play them with NostalgicPlayer. You can download tons of music by Chris on the internet in this format. There is 3 formats this player can play, and that's the old 1.5 format, the Professional and the 7 voices formats.
7 voices player is created by both Chris and Jochen Hippel, because Jochen had written a great mixer routine on the Amiga. Later on, a tool was created on the Amiga to merge the two files TFMX have (the .mdat and .smpl files) together in one file. NostalgicPlayer can also play these standalone files.
All the modules are zip archives, because the TFMX format contains two files for each module, namely the module data and the samples.
Click on one of the boxes in the right column to download the module as either MP3 or the original module. You can also directly listen to the module by clicking the play icon. If you want to download all files (original modules only), click the button below.
| Name | Size | Download |
| --- | --- | --- |
| Apidya - Ongame2 - Pond | 53 KB | 00:00 / 00:00 |
| Apidya - Ongame3 - Sewers | 59 KB | 00:00 / 00:00 |
| Apidya - Ongame4 - Techno | 79 KB | 00:00 / 00:00 |
| Apidya - Ongame5 - Bosspanic | 69 KB | 00:00 / 00:00 |
| Apidya - Title | 135 KB | 00:00 / 00:00 |
| Apprentice - Ongame1 | 36 KB | 00:00 / 00:00 |
| Apprentice - Ongame2 | 32 KB | 00:00 / 00:00 |
| Apprentice - Ongame3 | 36 KB | 00:00 / 00:00 |
| Apprentice - Ongame4 | 29 KB | 00:00 / 00:00 |
| Apprentice - Ongame5 | 32 KB | 00:00 / 00:00 |
| Apprentice - Title | 143 KB | 00:00 / 00:00 |
| Ashes Of Life | 237 KB | 00:00 / 00:00 |
| Battle Isle | 177 KB | 00:00 / 00:00 |
| BB-Beat | 30 KB | 00:00 / 00:00 |
| BC Kid - F5 | 41 KB | 00:00 / 00:00 |
| BC Kid - Ongame1 - Sunbath | 44 KB | 00:00 / 00:00 |
| BC Kid - Ongame2 - Coconut Attack | 49 KB | 00:00 / 00:00 |
| BC Kid - Ongame3 - Wet Walls | 45 KB | 00:00 / 00:00 |
| BC Kid - Ongame4 - Happy Hour | 45 KB | 00:00 / 00:00 |
| BC Kid - Ongame5 - Despair | 43 KB | 00:00 / 00:00 |