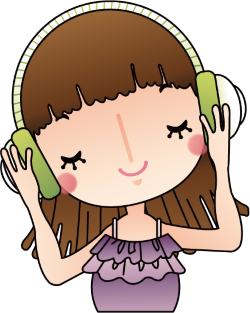 FLAC stands for Free Lossless Audio Codec, an audio format similar to MP3, but lossless, meaning that audio is compressed in FLAC without any loss in quality. This is similar to how Zip works, except with FLAC you will get much better compression because it is designed specifically for audio.
FLAC stands out as the fastest and most widely supported lossless audio codec, and the only one that at once is non-proprietary, is unencumbered by patents, has an open-source reference implementation, has a well documented format and API, and has several other independent implementations.
Click on one of the boxes in the right column to download the module as either MP3 or the original module. You can also directly listen to the module by clicking the play icon. If you want to download all files (original modules only), click the button below.
| Name | Size | Download |
| --- | --- | --- |
| 2L-038-Original-2006_01_Stereo.Mqa | 96683 KB | 00:00 / 00:00 |
| 2L-106_Stereo_PCM-96k_MAGNIFICAT_04 | 85073 KB | 00:00 / 00:00 |
| 2L-110_04_Stereo-44k-16b | 26983 KB | 00:00 / 00:00 |
| 2L-120_01_Stereo.MqaCd.Mqa | 31160 KB | 00:00 / 00:00 |
| 2L-139_Stereo_FLAC_176k_24b_01 | 191923 KB | 00:00 / 00:00 |
| 2L-45_Stereo_01_FLAC_352k_24b | 329007 KB | 00:00 / 00:00 |
| Bee Moved_96kHz24bit | 16263 KB | 00:00 / 00:00 |
| Clementi Piano Sonata In D Major, Op 25 No 6 - Movement 2 Un Poco Andante | 8526 KB | 00:00 / 00:00 |
| Default | 4202 KB | 00:00 / 00:00 |
| FF-16b-1c-44100hz | 10655 KB | 00:00 / 00:00 |
| FF-16b-2c-44100hz | 21881 KB | 00:00 / 00:00 |
| GS-16b-1c-44100hz | 631 KB | 00:00 / 00:00 |
| GS-16b-2c-44100hz | 1306 KB | 00:00 / 00:00 |
| MacCunn The Lay Of The Last Minstrel - Part 2 Final Chorus O Caledonia! Stern And Wild | 14585 KB | 00:00 / 00:00 |
| Mr. Scruff - Kalimba | 68582 KB | 00:00 / 00:00 |
| Sample1 | 12070 KB | 00:00 / 00:00 |
| Sample2 | 22452 KB | 00:00 / 00:00 |
| Sample3 | 12186 KB | 00:00 / 00:00 |
| Sample4 | 21272 KB | 00:00 / 00:00 |
| Schubert String Quartet No 14 In D Minor Death And The Maiden, D810 - Movement 3 Scherzo Allegro Molto | 17198 KB | 00:00 / 00:00 |